Outreach & Missions
Local
PG City Church is privileged to support and be involved in New Life Centre Ministries. New Life has provided the people of Prince George with meals, love, support and the gospel of Jesus Christ for many years. We have been a part of the worship and preaching ministry for several years and in the last year providing monthly meals. Reaching the community of Prince George with the love and Grace of God is our passion and we are thank for the opportunity to be a blessing We encourage you to come out on the first Saturday of the month and meet us and the people of New Life, you'll be glad you did.
We also support our local Youth For Christ chapter as well as the Prince George Crisis Pregnancy Centre. We are also connected to our local sister church: Center City Church.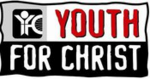 International
Internationally we sponsor a World Vision child ("Binta" pictured below), as well as the Bible League Literacy for India & South Sedan projects.